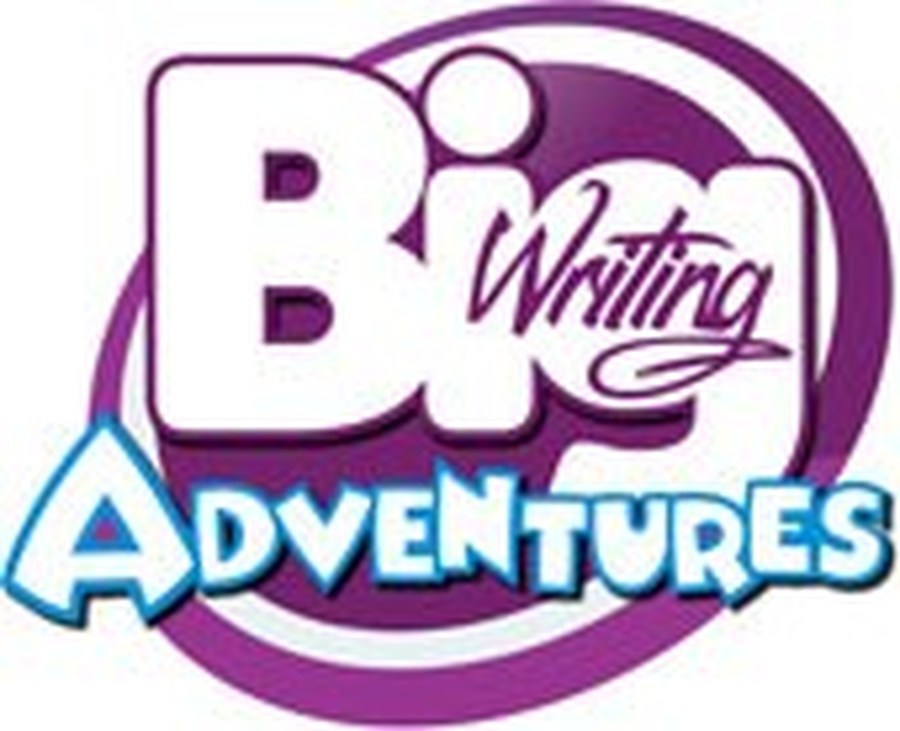 Big Write
At Vine Tree we teach writing in a highly enjoyable and motivating way, we follow The Big Write!
But what is The Big Write?
Below is a copy of the information which was sent out to parents during the autumn term and this helps to explain what The Big Write is all about.
The four pyramids below will become very familiar with your child, they are the VCOP pyramids.
V - Vocabulary
C - Connectives
O - Openers
P - Punctuation
The pyramids show the progression your child will make as the move up the school towards year 6. Your child will begin at the top of the pyramid at the narrow section and will progress to the wide base of the pyramid as they progress through school.
Vocabulary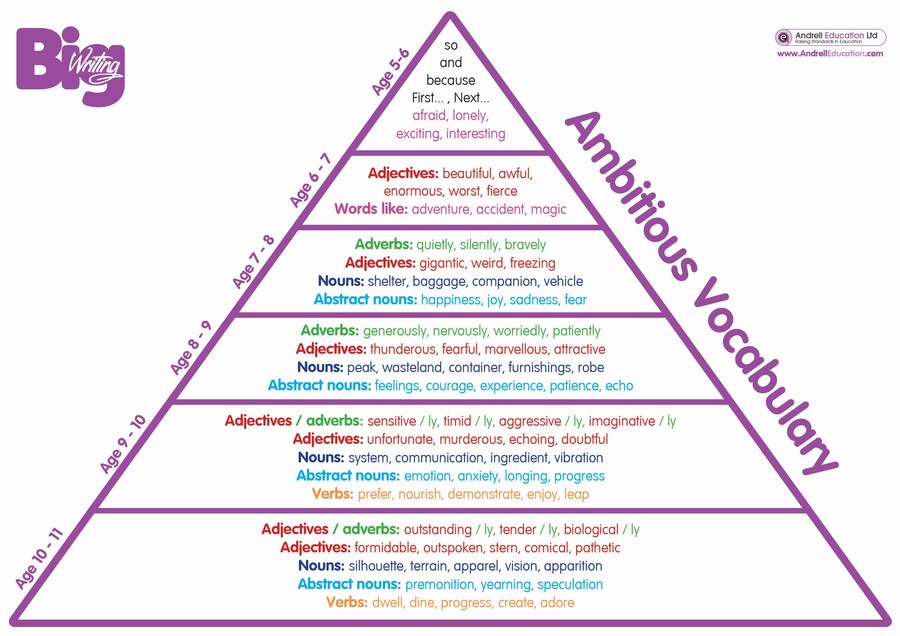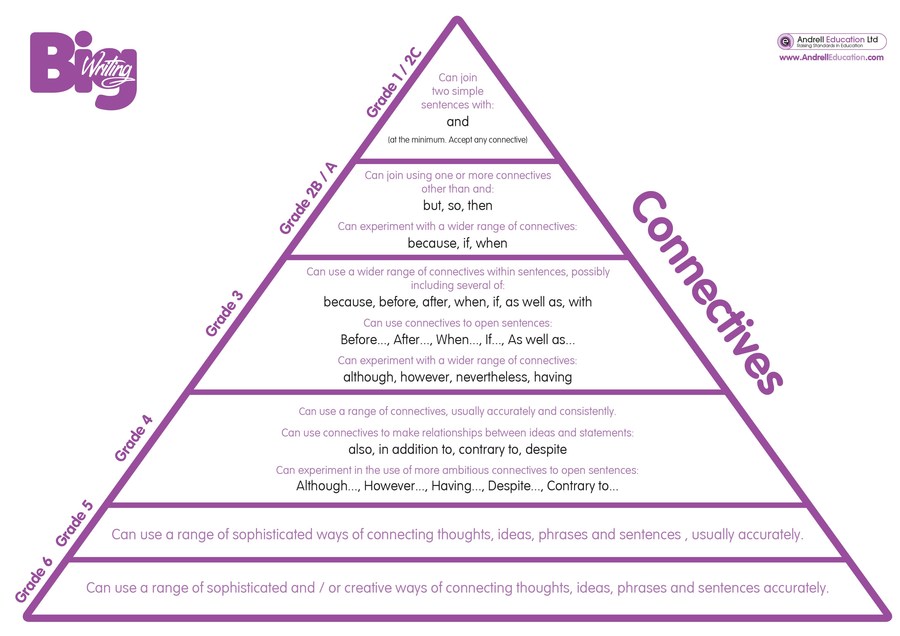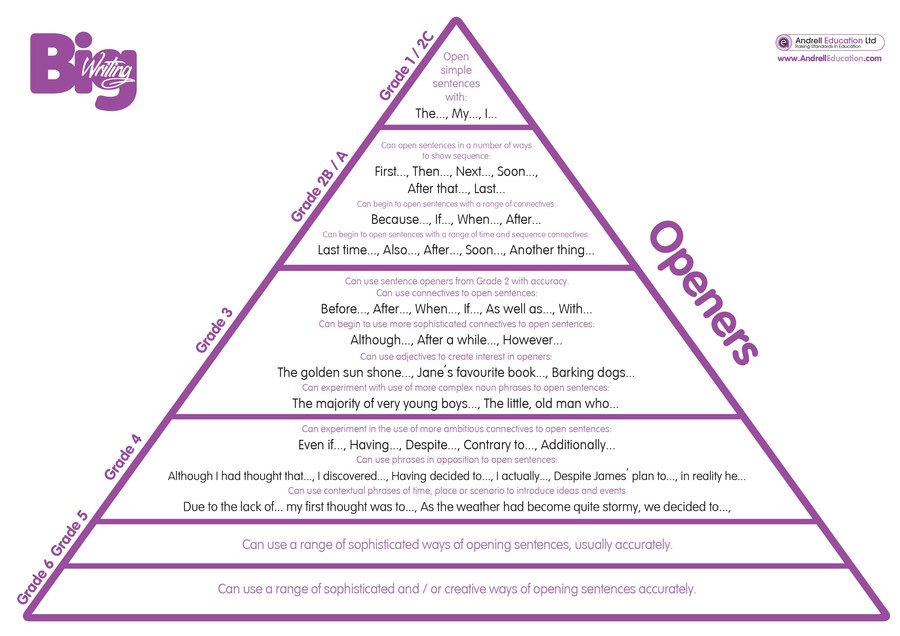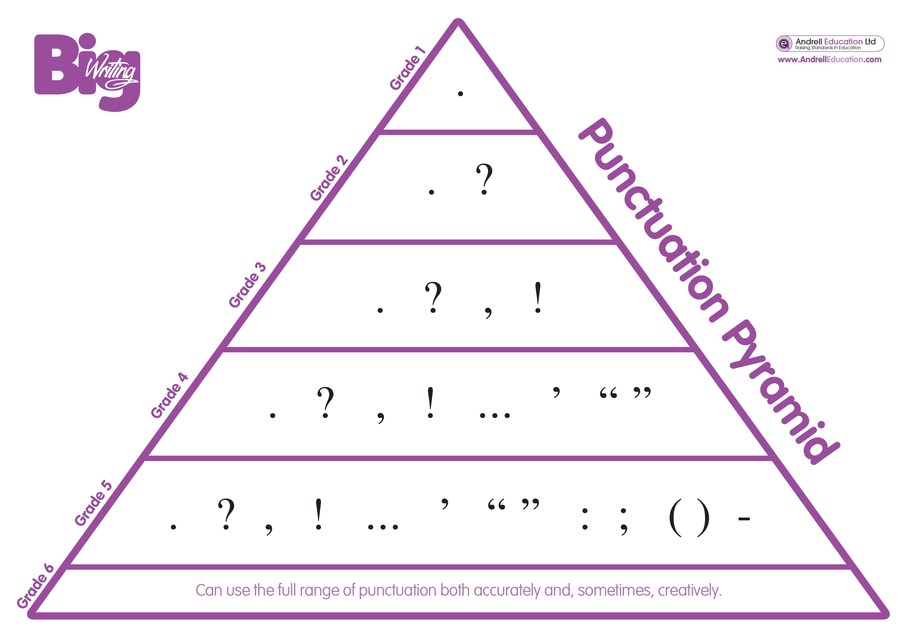 Children talking about what they are going to write is as important as the actual finished piece of writing so each week you child will be given a piece of Talk Homework. The letter below explains what Talk Homework is and what will happen each week.