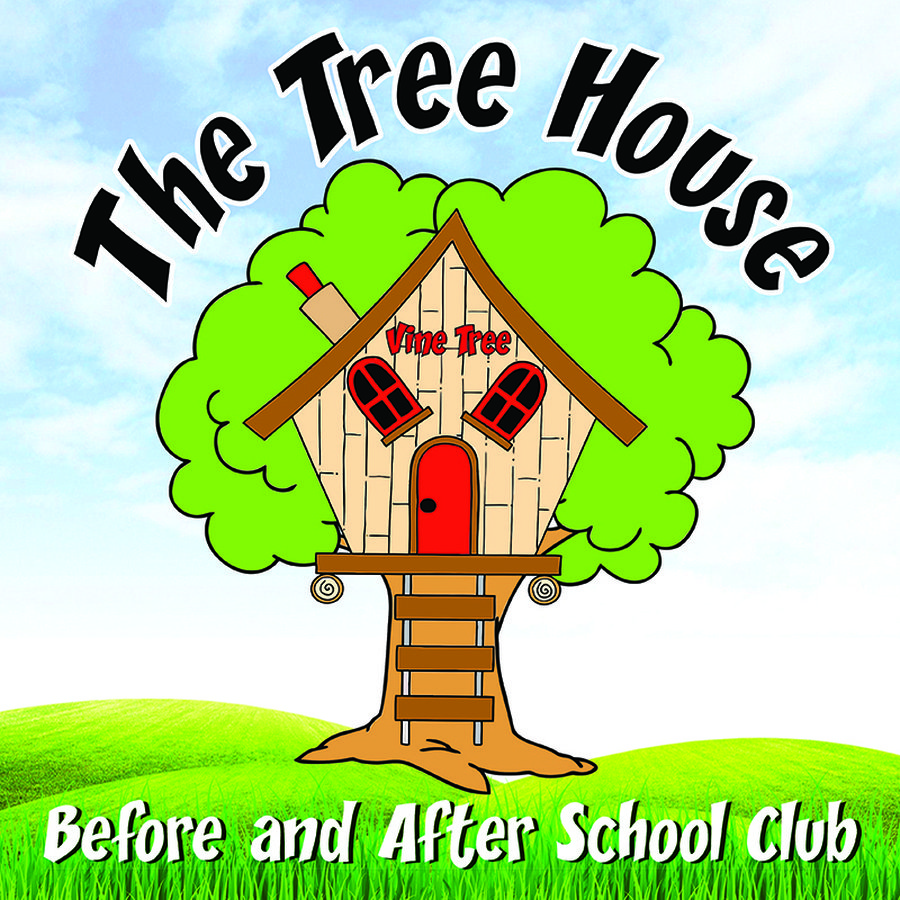 The Tree House at Vine Tree
The Tree House at Vine Tree is open from 3.15pm until 6.00pm weekdays, during term time. We also offer a breakfast club from 7.45am to 8:50am.

We are based in the mobile building within the grounds of Vine Tree Primary School. We have access to an enclosed outdoor play space and also use the outdoor grassed space and equipment at Vine Tree Primary school.
Aims
At The Tree House at Vine Tree we aim to provide a safe and secure and relaxed environment, offering a range of activities to reflect the interests of the children in our care.
What we offer
Our Club follows the Playwork Principles, so the children are free to choose activities and resources as they wish. There will always be a selection of activities and resources available, including
Indoor & outdoor play

Team games

Art & craft activities

Computer/Wii/PlayStation

Role play

Board Games

Quizzes

Colouring activities

And much more!
In addition, other resources are available for the children to select from and there is also an opportunity for your child to do any homework they may have.
What we provide
The food we provide at the Club is not intended as a substitute for a main evening meal. We provide healthy snacks, including fresh fruit and vegetables. We promote independence, by encouraging the children to prepare their own snacks, and to clear away after themselves. We use fresh ingredients and follow statutory guidelines. Fresh drinking water is available at all times. We meet individual dietary requirements and parental preferences wherever possible. We recognise the importance of healthy nutrition for children delivered in a calm, friendly setting. We allow children to decide when they are ready to eat, but request that food be consumed whilst sitting at the snack table.
Staffing
Our Club is staffed by a manager Mrs Cope, and three assistant managers Mrs Thomas, Mrs Scott and Miss Culverhouse. Our aim is to provide a smooth transition between school and club.
All of our staff have significant experience of working with children and undertake professional development training. All staff members have appropriate DBS checks. We maintain a staff/child ratio of 1:10.
If you have a query or concern at any time, please speak to a member of staff at the club when you collect your child. If you prefer to arrange a more convenient time for a meeting please contact the manager (contact details are at the back of this Handbook).
Payment of fees
The current fees are £3.50 per day for our Breakfast Club. The fees for our after school club are:- £5.50 per child for a part session (3.15pm – 4:30pm), £9.75 for a full session (3:15pm – 6:00pm). Fees are payable in advance by using our online payment system.
The price per session per child applies to all children. Please ensure that fees are paid promptly. Non-payment for more than one month may result in your place being terminated. If you are having difficulty paying fees, please speak in confidence to the Manager.