Welcome to Year 2
Miss Johnston
and
Mrs Beck
Welcome back to school after your summer break!
We hope you all had a wonderful summer and managed to enjoy some of the nice
weather. We are very excited to be starting a new school year and are very much looking forward to welcoming our new
Year 2's. As with a any new transition, it will take some time for the children to settle back into the school routine.
This will be an exciting time for them to get to play with their friends that they may not have seen during the summer
holidays, feel comfortable and confident in their new classroom setting and get to know their new teachers.
Our class page will be updated weekly - you will find weekly updates/pictures of children's learning as well as work to
be proud of. I want parents to be involved as much as possible in their children's learning, therefore you will see on here
everything we are doing in class so that you can further support your child at home on the topics we will be learning about.
If you need to contact me for any reason please do so on our class email: year2@vinetree.org.uk
and I will get back to you as soon as possible.
Miss Johnston.
National Poetry Day (7th October 2021)
Today in Year 2 we celebrated National Poetry Day. We had lots of fun exploring different rhyming words. We talked about poems that we already know and we explored a new poem that the children had not heard before. Our selected poem was 'Choose a Poem' written by James Carter. We worked in groups to make up actions for each verse and to finish off the morning we chose our favourite verse from the poem and added it to our Poet 'Tree'.
General Information:
PE
Children will take part in PE on a Monday morning with Premier Sports from 11am - 11:50am. Children should come to school on a Monday in their PE kit and they will wear it for the remainder of the day. Year 2 will also have PE again on a Friday afternoon with me, therefore should wear their PE kit to school on a Friday too. Please don't send children's uniform in a bag on the days they have PE as they will not be getting changed back into their uniforms.
Homework
Homework Grid
This half term we are continuing with the homework grid approach that you will be familiar with from Year 1. Children will be given a homework book with a grid of tasks linked to our class text 'Ocean Meets Sky' written by The Fan Brothers. The tasks will cover a broad range of the curriculum including English, Maths, Science, Art/DT, History and Music activities. Children can complete as many tasks as they wish, choosing ones that interests them most. This will further their understanding/learning on our termly topics.
Spellings
Spelling homework will be sent home every Friday in your child's reading folder. Children will get 8-10 spellings per week to learn and they can practise these on their weekly spelling grid. We will have a spelling test every Thursday afternoon. Please return your child's spelling grid in their reading folder every Friday and a new one will be put in for the week ahead.
MyMaths
Children will be given their own login details for MyMaths. I will stick these in the front of their homework book as well as instructions on how to navigate the MyMaths website if you are not familiar with it. Each week I will allocate a task for children to complete at home online - linked to our maths learning that week. Children will have a week to complete the task set. Please encourage this at home as it will further their understanding/consolidate maths learning.
Read Write Inc
As some of you may be aware, children did not complete their Phonics Screening Check in Year 1 due to Covid-19. Therefore, children will now take their Phonics Screening Check this year in the Autumn term. Children will take part in daily RWI lessons where they will practise sounds as well as practising their fluency - daily reading of a RWI book matched to their RWI level.
Each week I will upload the sounds we have learnt/revised with a list of words which include the sound for children to practise reading at home. Please encourage this at home as it is very important for their Phonics Screening Check. I will email everyone the group that that your child is in so you know which RWI tasks they need to complete each week.
Reading Books
Children will be given reading books to take home every Monday. We will endeavor to send out books on Monday 6th September 2021.
Our reading focus in Year 2 begins with developing children's fluency in line with their knowledge of sounds. Children will use Book Bag Books in order to do this. It is highly recommended that you and your child work through the activities suggested to support their fluency when reading and understanding of the text.
Please use the SWAYs below to refresh your memory on how to use Book Bag Books effectively and the previously mentioned activities.
In addition to their Book Bag Book children will be brining home a Bingo Book. More information regarding this will be available soon.
Finally, children will have a non-fiction book which they can choose from our class library. These books are sent home with a view for you to enjoy them together. It is not expected that your child will be able to read these books independently.
Children should read at least 3 times per week and this should be recorded in their reading diary. Each reading activity from the Book Bag Books counts as a read alongside any other reading experiences e.g. sharing a Bingo Book. The name of the book title and a signature is all that is required when recording your child's reading. Children who read at least 3 times per week will earn a sticker on our class reading chart weekly.
Get Epic
We are encouraging children to continue with their use of Get Epic. To login to access your child's books , go to www.getepic.com/students. Then click on students and enter our class code jel1264 and read as much as you like! I will assign some new reading material on here weekly in line with the topic we are learning about.
It has also come to my attention that the terms and conditions of GETEPIC have changed since June. There are now 2 options to explore the website:
During school with Epic School: From 7am to 4pm, students can log in from anywhere using their class code and read for as long as they want between 7am to 4pm. Educators can access Epic School at any time or day. Epic School is always free for our educators.
After school with Epic Free: In addition to all the reading time that they get with Epic School, students can also read after-school or after 4pm for free on Epic Free. Epic Free is also available for students to access at any time on the weekends. But unlike Epic School, there is a time duration limit! Students can read on Epic Free for up to 2 hours per week. Also, students will need their parents' help to unlock Epic Free with a parent email. Parents only need to provide their email address once during sign-up. There is no fee for for Epic Free. After the first log in, students can freely access Epic Free using the class code. They will transition between Epic School and Epic Free, depending on the time of day.
Unfortunately, this change in terms means that some books are not accessible on the Epic Free version.
A huge well done to everyone this week. We have red 140 as a class and a total of 796 minutes. We have now achieved our green badge on our readapillar!
Useful Information on how to use your Book Bag Book at home!
This half term our Learning Challenge topic is:
As Geographers... we will be learning about the seven continents and 5 oceans in the world. We will also be exploring cardinal directions as well as becoming experts on the UK - learning about human and physical features in the 4 capital cities. Finally, we will explore the effects of pollution in our oceans and what we can do to make our oceans safer for the wildlife living in them.
English
As writers... we will explore the book 'Ocean Meets Sky' written by The Fan Brothers. Our first writing focus will be on instructions. We will learn all about the features of instructions, what verbs are, how to use time openers and when to use commas in a list. We will even make our very own boats and use our literacy learning to write a detailed set of instructions on how we did this.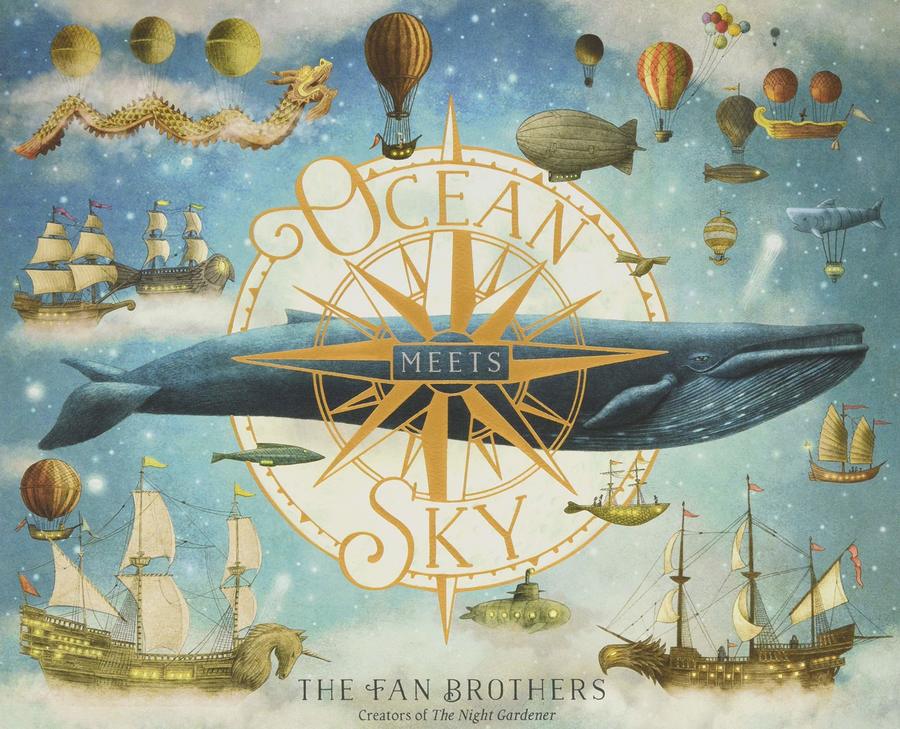 As Mathematicians... we will begin the term by learning about number and place value. Children will explore the value of digits in 2 digit numbers and use specific mathematical vocabulary to explain their thinking and reasoning. Children will be exposed to a range of representations and apparatus such as the part whole model, bar model, numicon, tens frames and dienes to secure their understanding of place value. As the term progresses we will move on to comparing objects and numbers and learn how to count in steps of 2s, 5s and 10s.